About us
Creating moments to enjoy and to share using authentic skills and expertise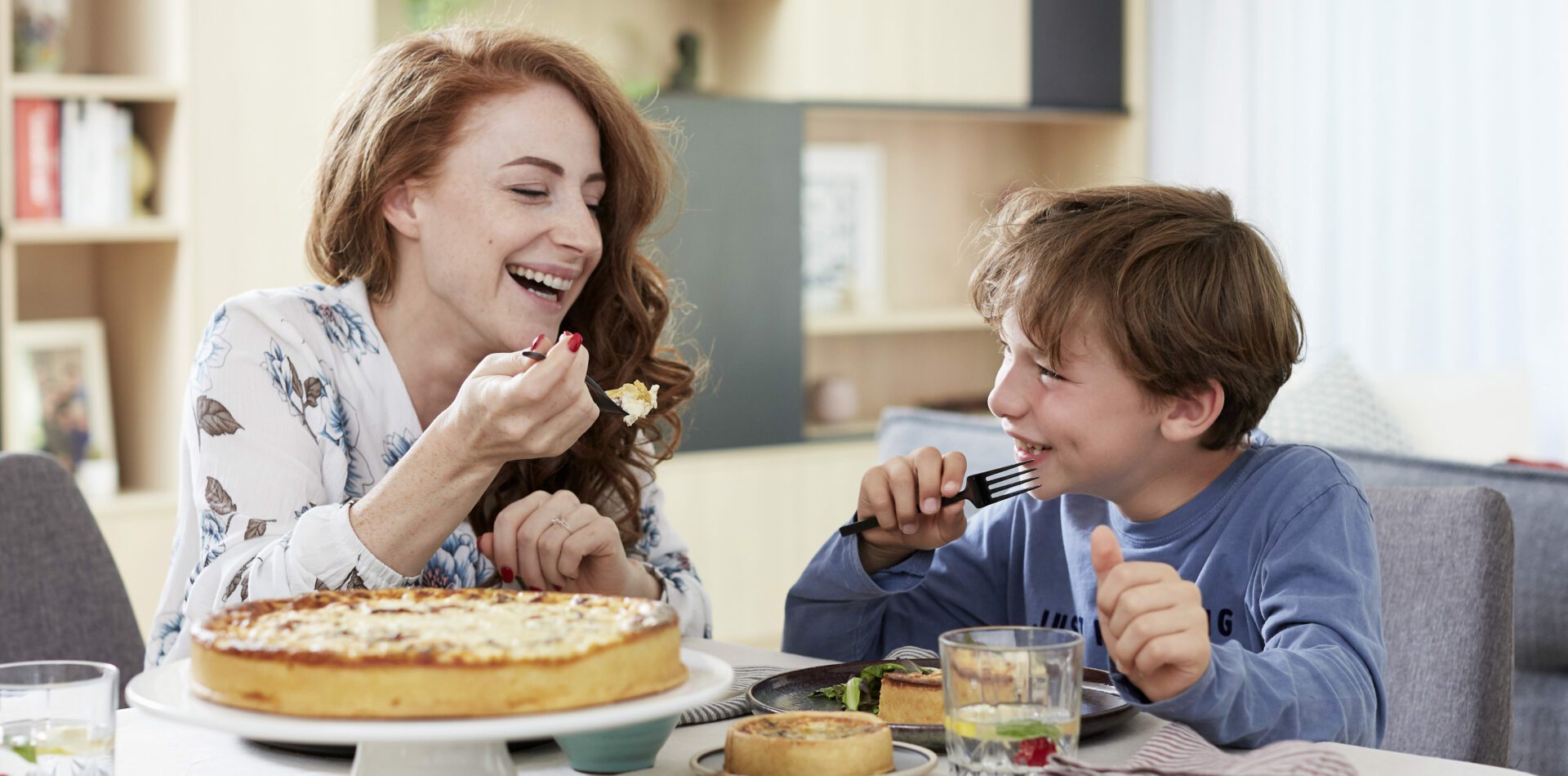 Skills and expertise that are constantly evolving
After their marriage in 1978, Pol Blanchart, a pastry chef from Ceria in Brussels, and Brigitte Lesseigne, who was fresh out of the Saint-Joseph school of hotellery in La Louvière, both worked in the family bakery in Seneffe, Belgium.
Five years later, in 1984, they left for Zaire where they remained until 1991, forced to return to Belgium due to political unrest. It was in Kinshasa that Pol Blanchart first tried out his little quiches, while working as a supplier for the grand cocktail parties held at the Belgian Embassy.
Back home, Pol decided to start his own business in 1993 and his quiches sprang to mind. He converted a warehouse in Obaix into a small factory and opened a market stall in Nivelles initially selling only four varieties of savoury tarts: Lorraine, broccoli, leek and mushroom & bacon. Since then, the menu has grown to include more than thirty delicious choices.
In 2018, Pierre-Yves Berthe and Quentin Mariage visited the company and fell in love with it. A modern factory, a great team, shared values and a delicious product which is continually being improved and updated, what more could you ask for? So they embarked on their Artisan Gourmet adventure with the aim of preserving Pol Blanchart's craftsmanship while infusing it with a modern outlook and a genuine awareness of its impact on the environment. The result? Tasty quiches made with locally sourced high quality ingredients and a controlled salt content.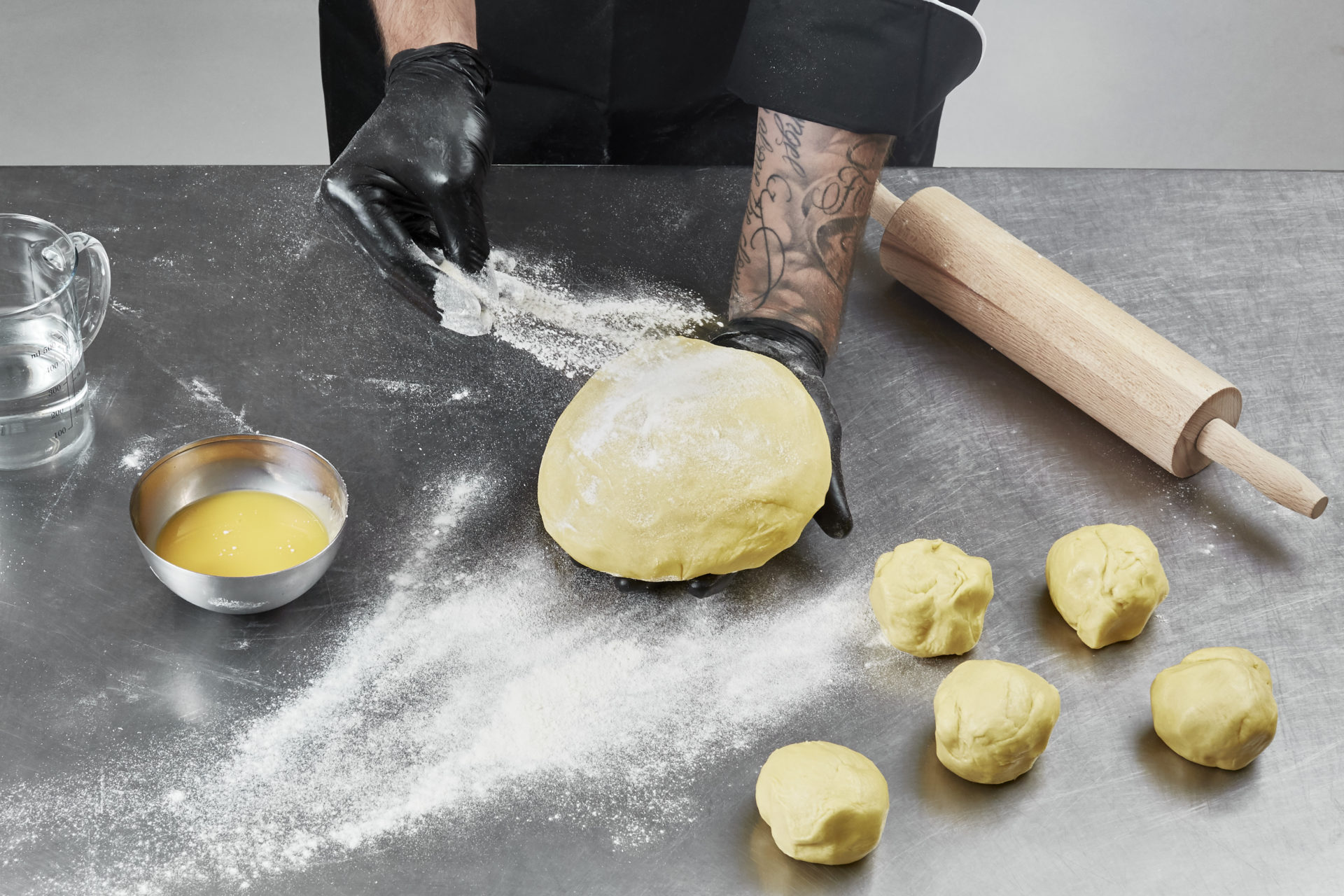 Traditional craftsmanship
Following in Pol Blanchart's footsteps means respecting a few key points: a pure butter pastry, a creamy texture and no preservatives.
100% in-house preparation and cooking
A dedicated, socially aware team with genuine skills and expertise
A wide selection of organic products in over 30 delicious recipes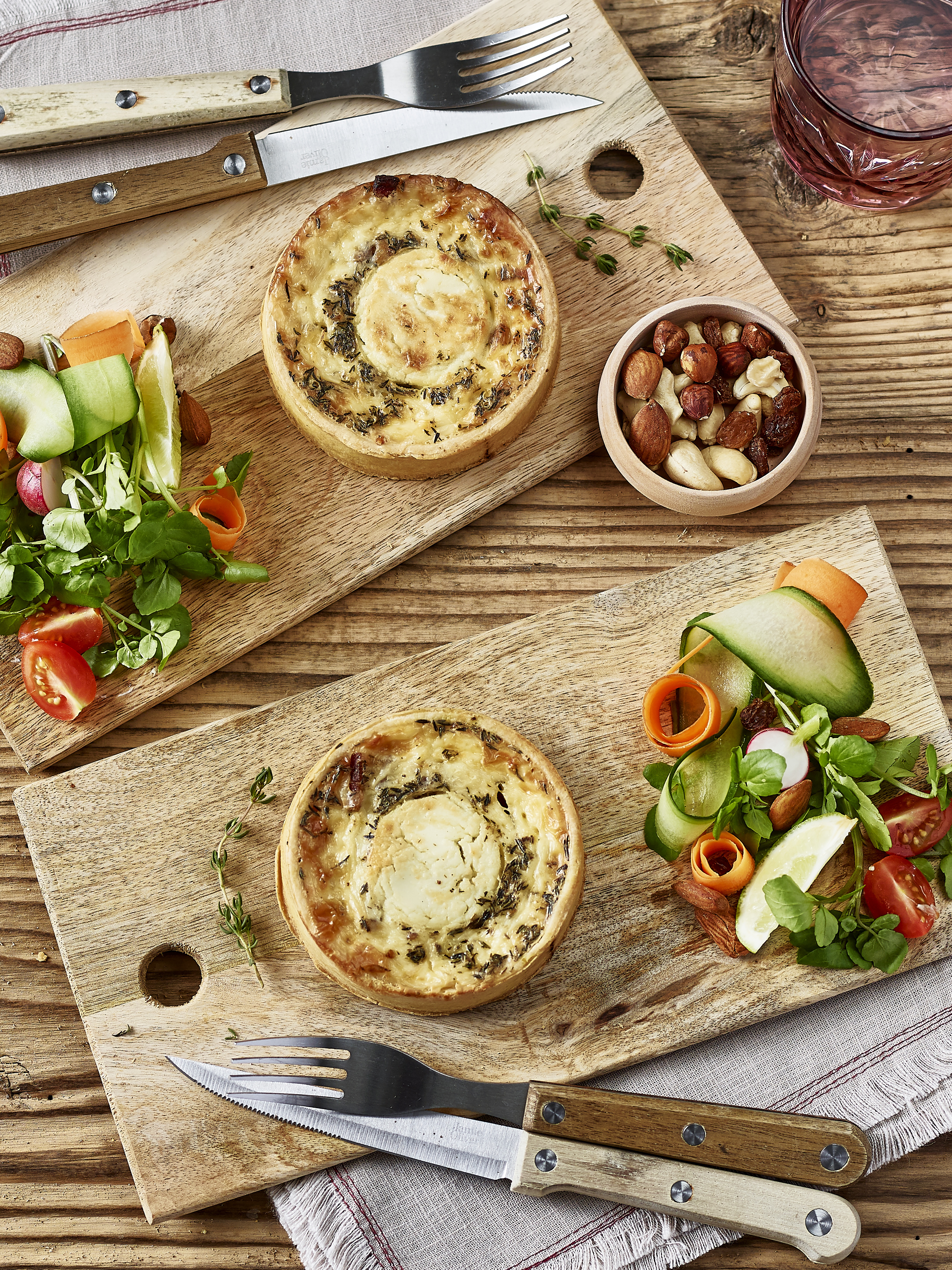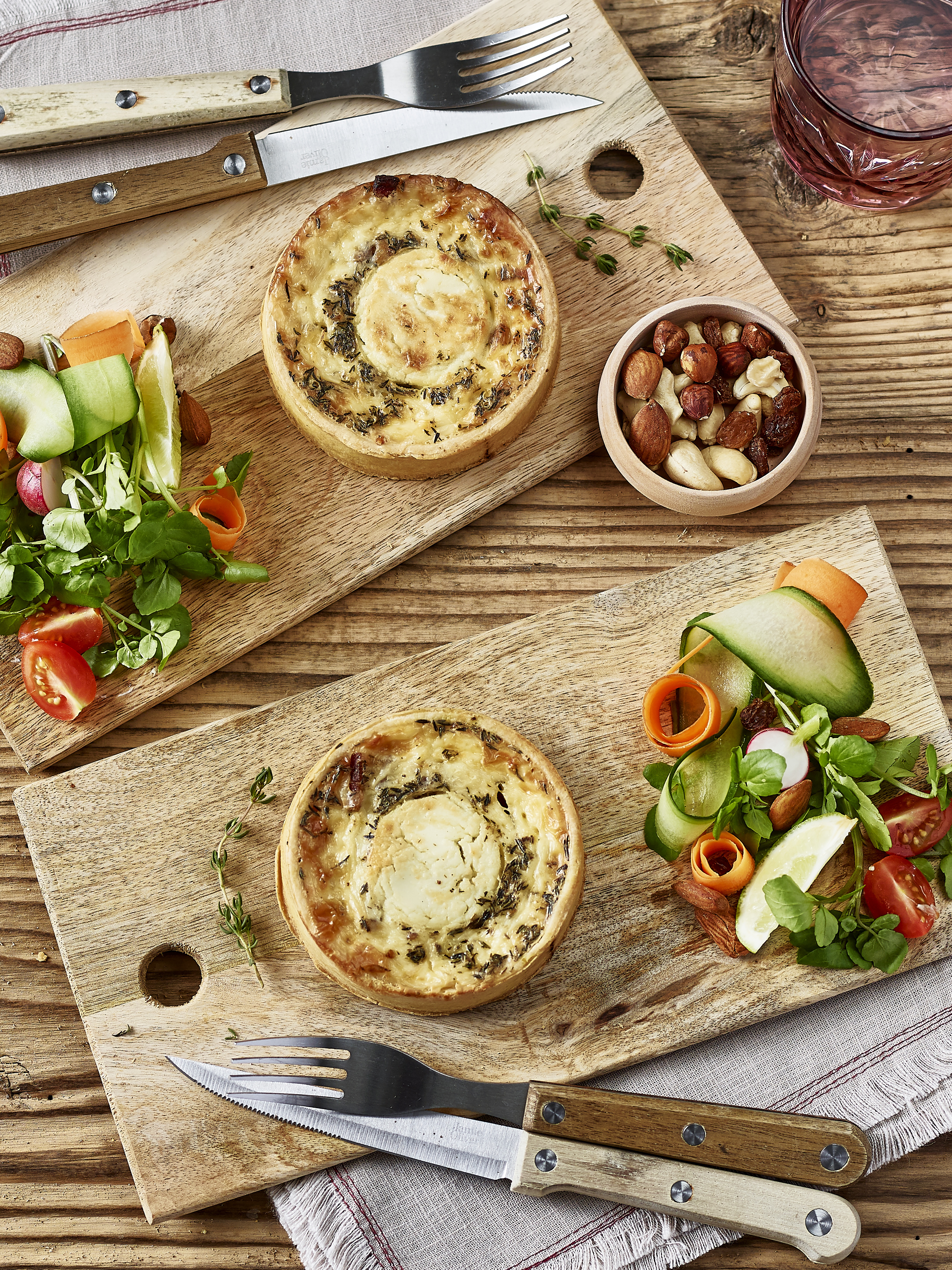 Quality and distance
The ingredients we use in our recipes are produced in a socially responsible way. Our local suppliers also take a responsible and fair environmental stance.
Proxiscore
For each ingredient used in our quiches, we calculate a distance score to reflect the impact of the distance traveled, weighted by the quantity used in the recipe as a whole. For example, if a product contains 30% apples and 70% pears, and these have been grown 80 km and 15 km from our factory, the distance score is worked out like this:
30% x 80km = 24
70% x 15km = 10.5
Proxiscore = 34.5
We always choose the closest producer with the same nutritional value, taste and respect for the environment.
Although it is still early days for this initiative, we are committed to reducing our environmental impact as much as possible. From packaging to suppliers, we are actively working on setting up new resources that will enable us to carry out a more in-depth analysis of the current situation and make any necessary changes. Watch this space in 2020!
Local produce, yes, and organic too
We only use fresh ingredients grown close to our factory in our recipes. This choice to work with local producers is a direct result of our commitment to reducing our environmental impact. It also reflects our desire to provide our customers with delicious, authentic quiches with a controlled salt content.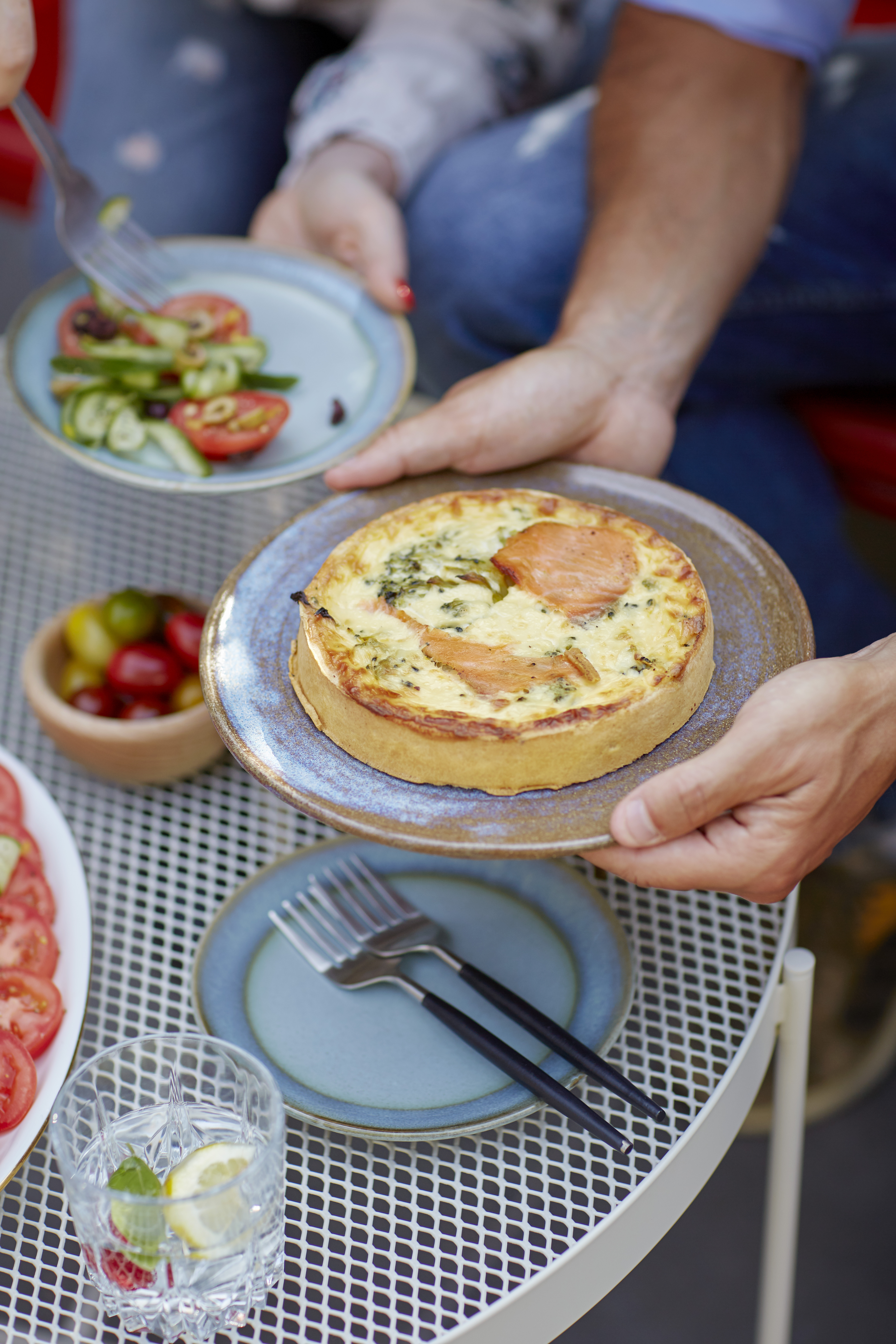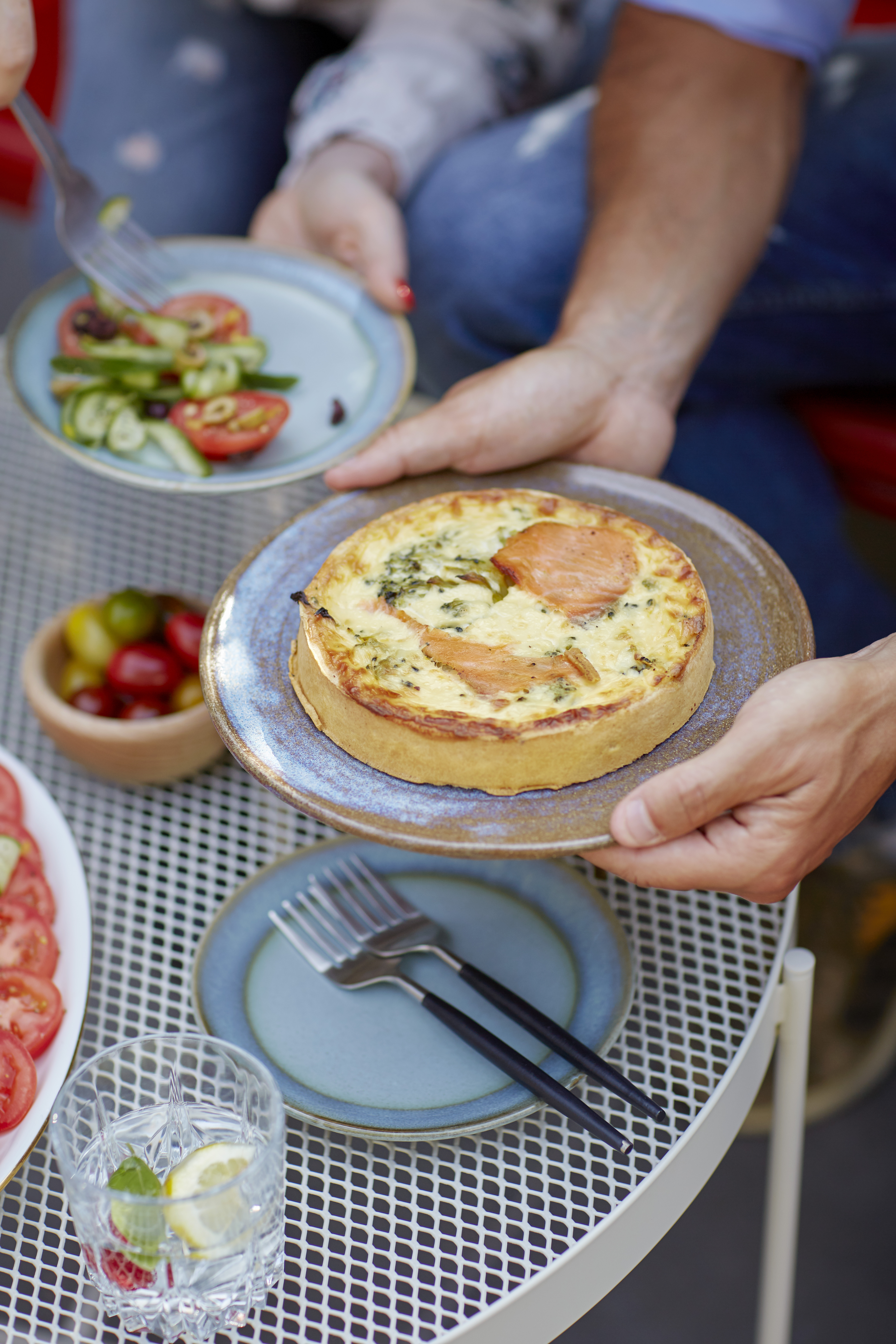 Quick and tasty recipes
"Homemade" in-house with no added preservatives, our tasty quiches only contain wholesome ingredients with a controlled salt content. Nevertheless… the crisp buttery base and the smooth, creamy texture of the filling are simply exquisite. Just like it used to be.
A wide range
With more than 30 recipes in our catalogue, 7 of which are certified organic, we are striving to meet your expectations to the utmost. Whether traditional like our "Lorraine", or more original like our "Roquefort and Apple", all of our quiches are the result of varied and exciting combinations of ingredients.
How to cook
Simply remove the cardboard packaging from the quiche and pop it in the oven at 180°C for 15 minutes. It couldn't be easier.
Bon appétit!
Any questions?
Do you want to find out more about our company's history, values or aspirations?